Some of our readers recently reported that they are getting advertising emails from a seemingly scam Asian online store, which is to be found at www.gsmarena-n.com. The emails all claim (in rather bad English) that they are our sister site and urge buyers to shop with confidence.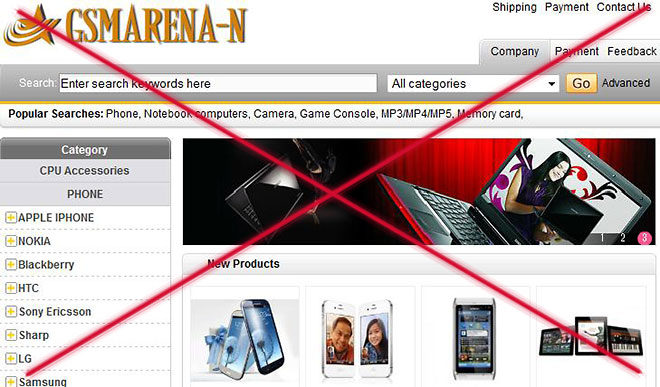 Well, this can't be more far from the truth. There are many people out there, who make a living off persuading you they represent a well-established trademark – such as ours. Since we have a wide global reach and you never know what sort of a scam you might stumble into, we thought we should give you this heads-up.
We don't sell phones, tablets, computers or related equipment and we have no plans on opening a retail or wholesale store for those.