The LG Optimus G will be LG's top smartphone this holiday season and as we're getting closer to its market launch (reportedly, later this month), the company is eager to keep its device in the headlines.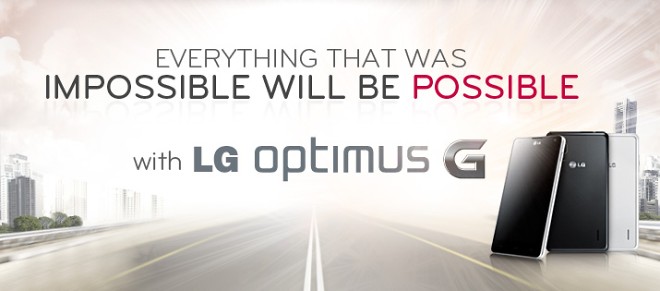 The company has published a nice set of short video ads this week, meant to show you more about the phone. As a quick specs recap, the LG Optimus G runs on the latest quad-core Qualcomm APQ8064 processor with a top-of-the-line Adreno 320 GPU and 2GB of RAM.
Other important features include a 4.7-inch, 720p True HD IPS display, a 13 megapixel camera, a 2,100mAh battery and Android 4.0, Ice Cream Sandwich.
The first video is an ad, which doesn't show much about the smartphone, but makes a bold claim about its capabilities, stating "Get Ready for your unlimited life where everything is possible, with LG Optimus G."
LG has another video, which touts the battery used in the Optimus G as being the latest in the development of Li-Polymer batteries. You can watch the technology details yourself.
The high-resolution True HD IPS Plus screen used in the Optimus G deserves a video of its own.
And finally, here's one revealing more about the Qualcomm S4 chipset used in the device.
There will be more videos soon, so if you are interested, make sure you follow the LG Facebook page about the Optimus G (source link below).