For the nerds among us, finding how stuff works has been a never-ending adventure. The demos of the Super Sensitive Touch technology on the newly announced Nokia Lumia 920 and 820 were really impressive in their own right. Operating capacitive touchscreens with a nail or even with a glove on seems amazing. But it's even more interesting to see how they made that possible.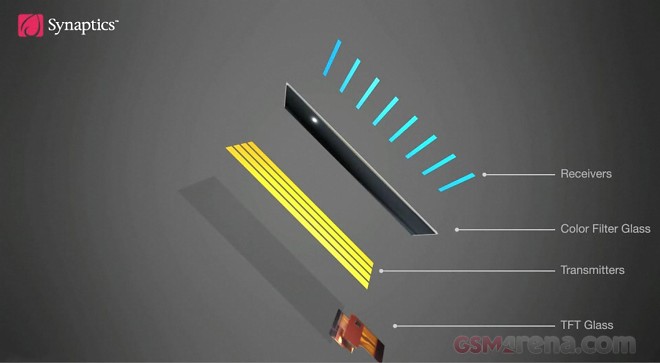 The secret behind it is Synaptics new ClearPad capacitive touchscreen sensing technology. It's actually the latest development in the Synaptics ClearPad Series 3 portfolio, which has been around for quite some time now. In fact, ClearPad Series 3 touch technology has already been implemented in top smartphones such as the HTC One X or the Sony Xperia P.
But the Lumias use an even more advanced version – the Synaptics ClearPad 3250. As the latest in the ClearPad Series 3 portfolio, this innovative product allows the new Lumias' screens to automatically recognize bare skin, gloves or fingernails and the controller optimizes the touch configuration accordingly on the fly.
The ClearPad 3250 touch sensor is integrated directly within the display cell thus making for a package that's not only extremely thin, but also one that has a signal strength up to three times more powerful than those of other available products. Synaptics SignalClarity technology also reportedly provides robust performance even in the presence of electrical noise, moisture, and temperature variations. The ClearPad 3250 touch interface used in the new Lumias offers up to 10 finger full-time tracking and fast refresh rates. It can even support stylus input with automatic stylus/finger disambiguation.
But that aside, you would be amazed to know that this same technology is available to manufactures of bigger devices such as Windows 8 tablets, too. It's called ClearPad Series 7 and there's no doubt that it won't be long before we see it on this sort of devices as well.
Here's a promo video by Synaptics, which features the Nokia Lumia 920 itself.
And here's another demo of the seamless way Synaptics touchscreen handles input from skin, gloves or fingernails.
In case I've got you intrigued in the technology hidden behind your phone's touchscreen, you can download some of Synaptics TouchExplorer – an Android app for touch testing and give it go for the pure nerdy fun of it.