Google obviously has invested a lot in delivering all the content for their Google Play store – especially, the videos and the music. So much that they actually had to design and build their own hardware device that allows you to consume the Google play digital content right on the biggest screen in your house.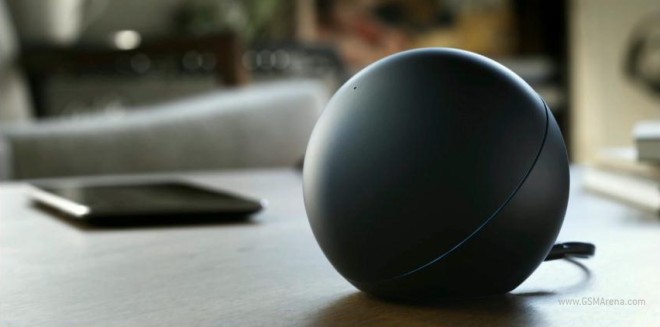 Enter Google Q, the web-connected, "social" box that runs Android. It's meant to stream content for you from the cloud, where supposedly you have all your digital content.
But who does? Do you? I know I don't have any of my digital media up in the cloud. Perhaps, I'm an old fashioned guy and like to keep stuff on my computer and on to my portable devices. So let's skip that. Google calls it social because anyone in the room can add content from their devices to the Q (provided they've stuffed their digital content in the cloud, of course).
But wait, there's more. This thing will cost $299. I'm sure Google has picked the best possible components – and it's got a dual-core TI OMAP 4460 chipset with SGX540 graphics inside, but $299 US price? That would be 299 euro once it's here in Europe. I really don't understand why they even bothered.
Ok, I needed to vent off a little steam here. It's obvious that Google is keen on developing its multimedia store and is going the way of Apple and their Apple TV streamer (that has the guts of an iPod and costs only $99).
It might even make sense to stream all the content available on your Android smartphone or a tablet to your TV. It even does YouTube in HD. But some manufacturers like HTC and Samsung have already provided wireless TV interfaces. The reviews are not stellar, but these don't cost $299 either. So I really hope Google has more in its sleeve than what it looks like on the surface.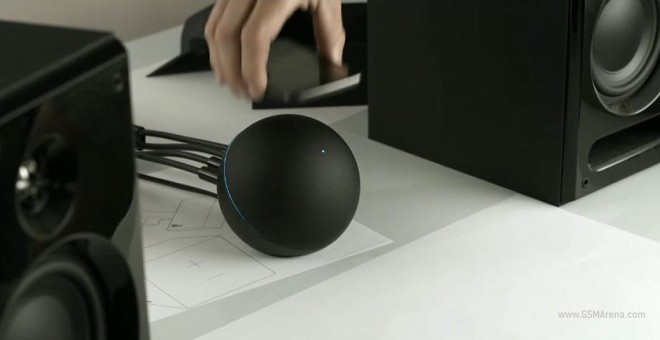 If you're still interested though, here's the hardware scoop. The Google Q runs Android 4.0 Ice Cream Sandwich and has 16GB of storage and 1GB of RAM. There's dual-band Wi-Fi, Bluetooth, and NFC connectivity for quick pairing. The connectors on the back include Micro HDMI, Ethernet, digital audio and even a MicroUSB for easier hackability, as they put it on stage.
There's a built-in 25W amp for connecting external speakers directly.
Here's a video demo of the device:
The Google Q is available for pre-order straight at Google Play (where the store is available, course).