Today's Motorola event was mostly dedicated to the company's new RAZR lineup, but it also gave a chance to Motorola's recently appointed CEO, Dennis Woodside (a former Google exec), to give us a glimpse of Motorola's strategy in the realm of mobile devices now that it's been acquired by Google. "New Motorola starts today!"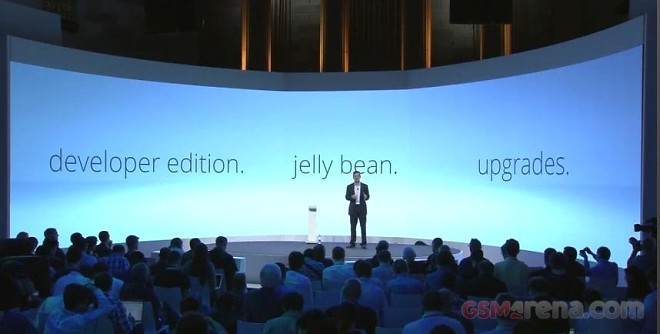 We weren't treated to any surprises in terms of goals, as obviously Woodside aims a reboot of the company's smartphone business to a point where it would become a common fact that "the best Android device – it's a Motorola".
To achieve this, Motorola would be focusing on three aspects for now. First off, it will be catering to the needs of mobile enthusiasts by releasing developer editions of its phones. Secondly, the company is committing itself on bringing future Android updates as quickly as possible to its whole lineup.
And finally, by the end of the year Motorola will provide Jelly Bean updates to as many of its current models as possible (including most of those released in 2011). The biggest surprise for us was that Motorola is so much focused on building a reputation for providing good after-market support that it's willing to give away $100 credit towards the purchase of a new Motorola smartphone to all owners of Motorola Android smartphones that trade in their un-jelly-beaned devices. Now that's cool.