The Nokia Lumia 920 comes with an immense amount of camera innovation. It's the first time we see a cameraphone with real optical image stabilization system in place and surprise, surprise… it doesn't come with a huge hump on its back.
While only having 8MP of maximum image resolution, the Nokia Lumia 920 also wows with the high-quality Carl Zeiss optics, a last-gen backlit image sensor, multi-aspect shooting, the extra wide viewing angle (up to 26mm in 16:9 mode), a new type of high power/short pulse LED flash and finally, the extra bright F2.0 aperture.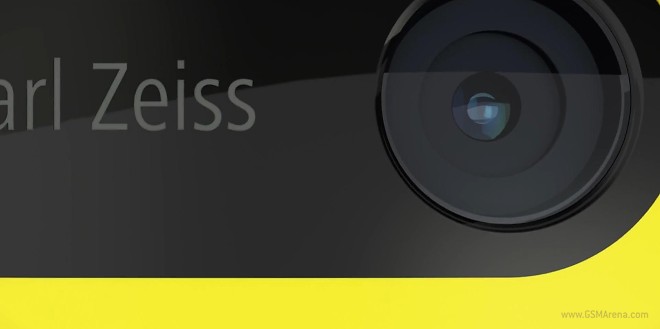 As you see, with the Nokia Lumia 920, PureView development has zoomed on low light performance rather than class leading sharpness and dynamic range. But the results we get should be as impressive as ever. It's just that this time Nokia's R&D team is focusing in another direction.
PureView becomes a marketing buzzword
Before I get to the nitty-gritty details, I'd like to get something out of the way. I find the reuse of the PureView moniker for pure marketing's sake a letdown. What was once the name for a pioneering image technology using a high-megapixel sensor with pixel oversampling to produce sharp images with wide dynamic rage has now turned into a dumbed down name of a series of camera-centric smartphones by Nokia.
I get it, it's their trademark name, they are free to use it however they like. But it still feels like cheating, sorry.
"Whilst some may associate the PureView moniker with specific features, specifications or functionality introduced along with the 808 PureView, Nokia's ultimate intent for PureView is to be synonymous with high performance imaging."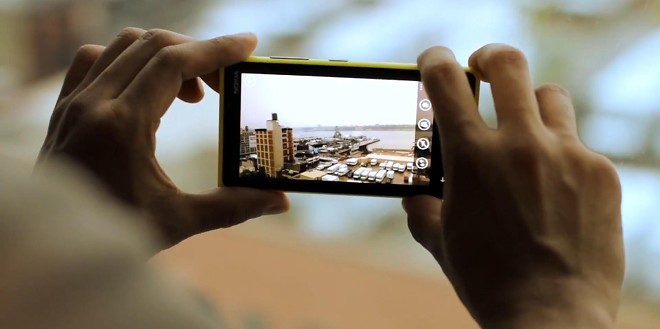 And while the announcement of the Lumia 920 yesterday was marred by other forms of cheating too, I still can't help but be fascinated by the amount of innovation that has gone into making the Lumia 920 camera system.
Capturing light
The backside illuminated image (BSI) sensor or the "backlit sensor", as it's commonly called, usually delivers superior pixel performance in low light situations. The advantage you would expect from this type of sensor is getting lower noise levels at a given ISO sensitivity compared to a similar frontside illuminated sensor (FSI). Nokia's Damian Dinning claims they've utilized the absolutely latest generation BSI sensor, which reportedly, has gotten rid of most inherent disadvantages of the technology.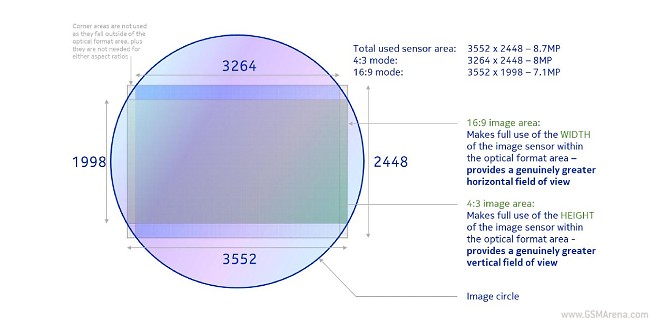 Much like in the Nokia 808, the sensor is oversized (it's actually 8.7MP rather than 8MP) to allow for higher resolution 16:9 aspect shooting mode. In 4:3 shooting mode the Lumia 920 captures 8MP stills, and in 16:9 aspect mode, the stills turn out 7.1MP, which is a lot more than what competing cameraphones without this multi-aspect oversized sensor would turn in.
When you are aiming in letting as much light as possible to the image sensor, you can hardly go wrong with a wider aperture. The wider the aperture, the wider the "hole" through which light gets to the camera's sensor. Nokia has gone for a F2.0, which is really wide.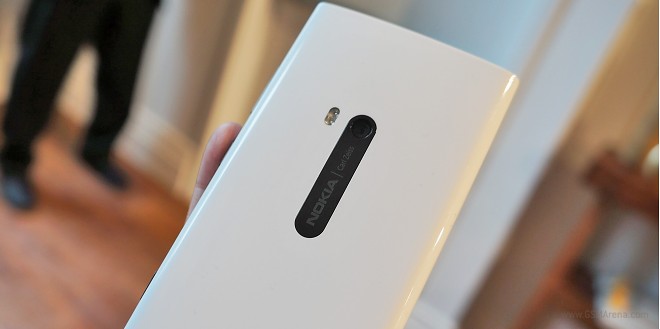 And good-quality wide aperture optics are pretty hard to make and most importantly, usually, they are bulkier, so that's another engineering challenge they've solved successfully.
Keeping it steady
Much like zooming, optical image stabilization (OIS) has long been among the mainstays of digicams, something that's been out of reach for cameraphones up until now. Creating their OIS system, Nokia has gone for a complex design that is more advanced than the one used in your regular-sized digital camera.
The diminutive optical system on the Nokia Lumia 920 allowed the engineers to create something they call "floating optics". Rather than shifting a single lens element inside the module to compensate for camera shake, Nokia's OIS system moves the entire optical assembly to counter the camera shake.
"The benefit of this approach is that the amount and form of camera movement that can be compensated for is much greater."
And as Damian Dinning himself puts it, this has been their "most challenging opto-mechanical design to date."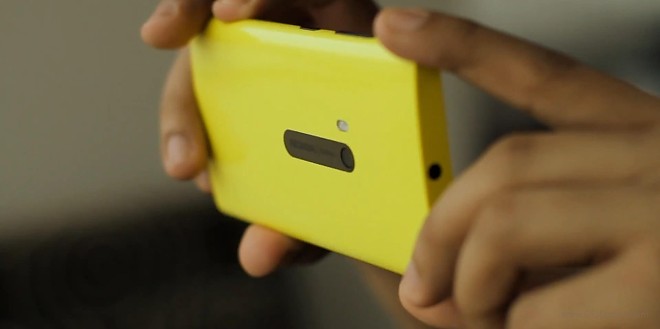 Reportedly, the new system is performing even better than the OIS on some dedicated digicams catering for about 50% more movements per second than conventional OIS systems. It's also capable of responding to new movements surprisingly quickly without much lag, as Nokia engineers have implemented a system that constantly monitors the position of the lens assembly, allowing continuous updates to the movement pattern regardless of how random it is.
Internal tests have revealed that the OIS on the Lumia 920 is able to compensate for shutter speeds, which are up to three stops lower than what can be normally shot handheld. So instead of a minimum handheld speed of say, 1/30 of a second, the Lumia 920 can have its shutter shooting wide open for 1/4th of a second – an 8x longer shutter speed – and that's again, handheld.
The following figure shows the exact benefit of having the OIS on board as the shutter speed goes down. There's already a big difference at 1/30 and the gap only widens as shutter speed lowers.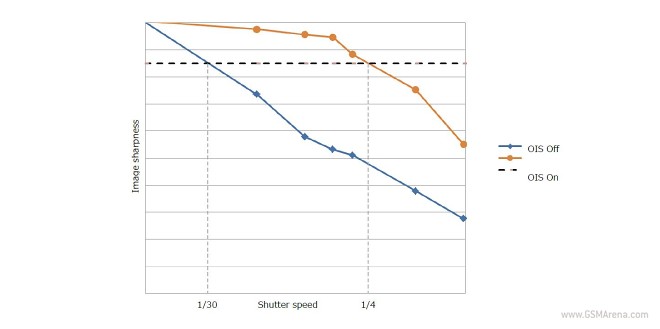 In video recording, the OIS system is tuned slightly differently. It makes sense of the movements you are making with the camera and will only compensate for the unintended ones, so panning for example is uninterrupted. This is not evident on the video below, but it still the conveys what an amazing feature OIS is in video recording.
Lighting it up
Unlike the Nokia 808, the Lumia 920 lacks a xenon flash. Instead, it makes use of Nokia's latest generation LED. It's, reportedly, over 2x more powerful than their previous best LED flashes and Damian Dinning would like to have us believe the new short pulse mode would help "freeze" subject movement in much the same fashion as a xenon flash would.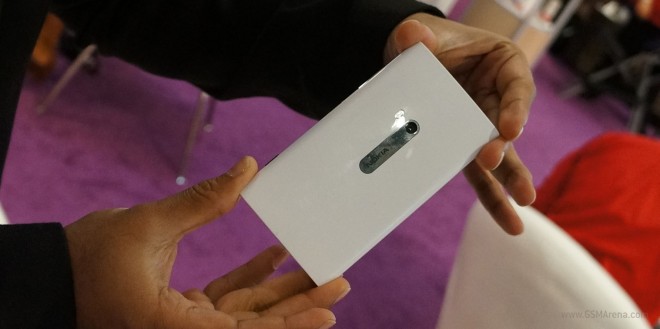 Now, good flash pictures depend on the power of the flash burst rather than its duration, so I am not quite sure about the advantages of this new short pulse mode. The technical details are scarce at this point so I'll just give it the benefit of a doubt.
Of course, for freezing the moment in low light photography nothing can beat a xenon flash with a big enough capacitor, but that's one of the compromises they had to make. Also, the LED can also be used as a video light and as a flashlight, too.
Making it smarter
Using the Windows Phone 8 new imaging framework has allowed Nokia engineers to integrate into the Lumia 920 a wide range of their proprietary image processing algorithms concerning the autofocus, the exposure metering and the white balance among others.
Damian Dinning shares that one of the most important new algorithms is Nokia's new denoise algorithm for reducing visual noise while keeping the image's natural look.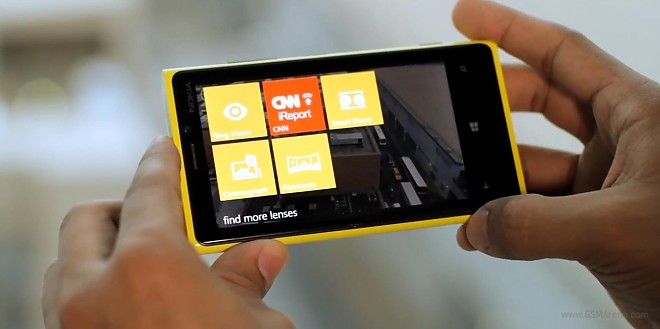 Another area of advancement are the new lens add-ons that you can install under the Windows Phone 8 camera app. Nokia's Damian Dinning eagerly promised that the Lumia 920 will come pre-installed with a nice set of lens apps, which are "to be followed in the future by yet more magic."
Wrapping it up
Unfortunately, we failed to get the awesome big megasensor from the Nokia 808 in a Windows Phone. Instead, Nokia's R&D decided to spend their efforts on optimizing low light performance. The integration of a real OIS system inside a phone is an exciting engineering feat and I'd really like to see some more from where that innovation came from. The Lumia 920 seems like a well rounded cameraphone and its market release cannot come soon enough. Then the real hands-on testing will continue in our over-eager hands.
Update: This is not an advertorial as some of your suggested in the comments. I'm genuinely fascinated by any behind-the-curtain look concerning modern technology in general and especially, camera systems. This article was my attempt to explain how the camera in the Lumia 920 came to be and what makes it tick, rather than promoting this Nokia product.