It's that time of the year that I like to take a look back at the past year and set my hopes for the next. So as part of a small mini-series I intend to do this holiday season I plan to take you through the best video games this year and the best video games to look out for in the upcoming 2011.
Year 2010 offered us lots of gaming titles, but most of them were sequels of popular and best-selling games. That way the publishers didn't take any risks with new franchises and bet on safe ones instead. This is not a bad thing, but aren't we tired of seeing 2,3,4…13 in the game titles? Of course there were some exceptions like Alan Wake, Heavy Rain, Vanquish and Red Dead Redemption, but generally most of the games I played throughout 2010 were sequels.
Anyway, it was a good gaming year and I definitely can't complain of what I got to play with in 2010.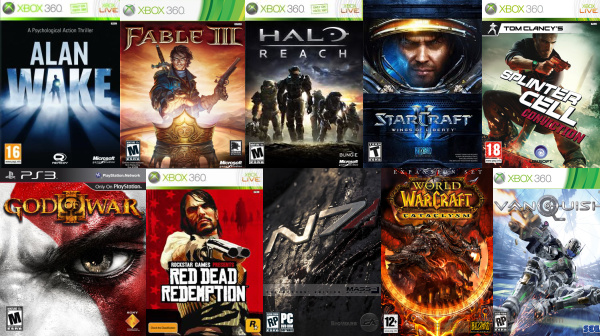 It's always hard to tell which game is best so I won't put any ratings to the titles I've chosen to pinpoint. The ten games below surely made quite an impression and deserved equal places in my heart. I know everyone has a personal favorite (mine is Mass Effect 2), but let's admit – when a game is good enough, nothing else matters. And the good games of 2010 are: