Windows 8.1 and Windows RT 8.1 have hit the RTM stage, meaning Microsoft has sent them out to device markers and with their help will do the finishing touches to the updated OS. The update will be released to the public on October 18.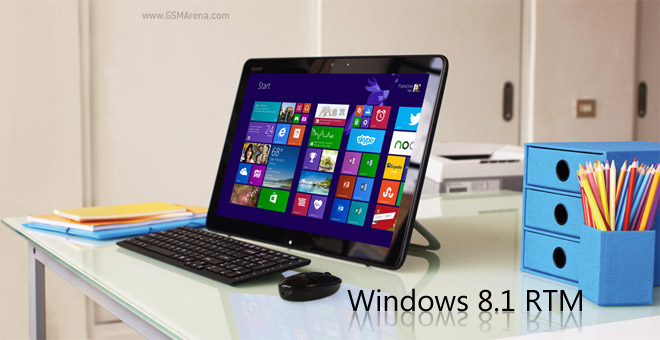 Windows 8.1 is part of Microsoft's new strategy – instead of waiting years to deliver new major features to their flagship OS, the company will move to a quick release schedule. And so, just 10 months after the initial launch of the OS comes its first major update.
Microsoft revealed most of the major changes in 8.1 pretty early on – like the return of the Start button (but not the Start menu), up to three Metro apps sharing the screen, better search, new lockscreen, Skype integration, offline SkyDrive access and so on.
You can check out a video of an early leaked version of Windows 8.1 and even download the Preview.
The RTM version of Windows 8.1, however, is still off limits to consumers, even MSDN and TechNet subscribers.
Windows 8.1 is not just an update for current devices either, Microsoft is promising many innovative new devices, "smallest tablets to the most lightweight notebooks to versatile 2-in-1s, as well as industry devices designed for business," arriving in time for the holiday season.