Windows' native cloud storage service, SkyDrive, will allow you to have access to files even without an internet connection with the upcoming Windows 8.1 update.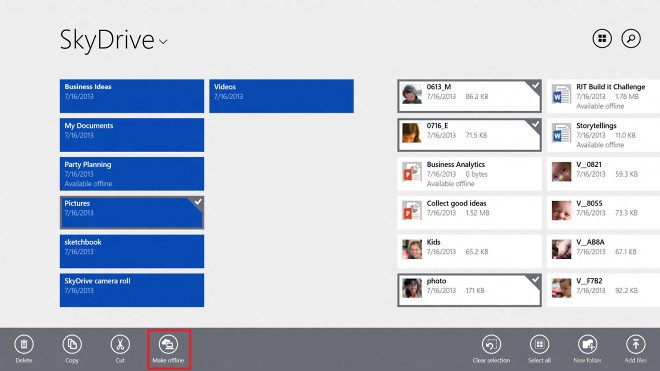 The update lets you indicate which files you want to be available offline (even all of them), and downloads them to your devices automatically.
Files which you have access to offline can be easily identified as such when you open up SkyDrive. You can even save a file on SkyDrive in offline mode, and it'll get uploaded as soon as you get a connection.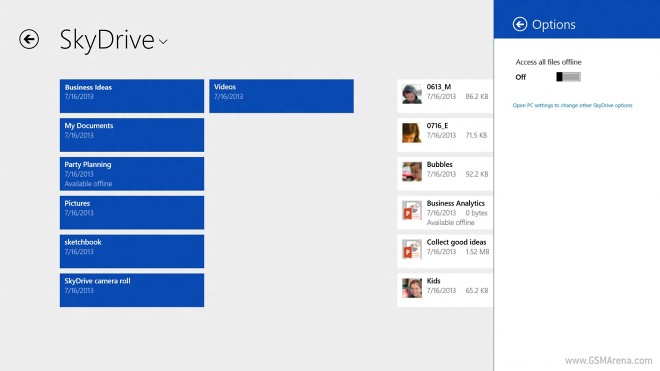 Windows 8.1 is set to go RTM next month, with the update coming to existing Windows 8 users shortly thereafter. Meanwhile, Microsoft has made available a Public Preview to hold you over.