Windows 8 made sweeping changes to the traditional Windows UI and that made many people unhappy. Well, they'll be glad to hear that with the free Windows 8.1 update (formerly 'Blue'), Microsoft has listened to their demands and made big improvements to the interface.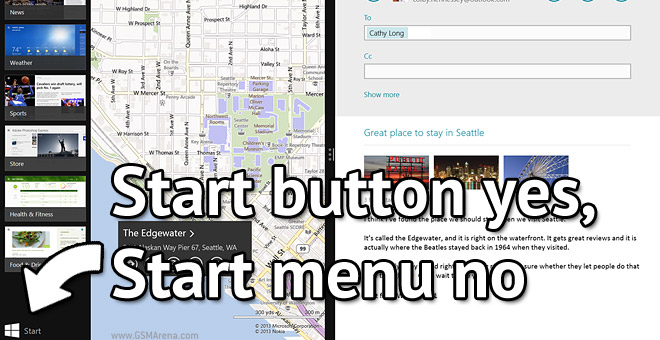 Perhaps the change that will draw the most attention at first is the Start button – yes, it's back, yay! But don't get too excited, the Start menu is still dead, the button is just an always-visible way to launch the Start screen (to be fair, that disappearing charm annoyed the hell out of me).
Speaking of charms, you can modify what each of the charms in the corners of the screen do.
The Start screen has received plenty of new features too. First off, there are two new sizes of tiles – a new small one and a new big one. Also, you can manage groups of tiles at once – resize, rearrange and even uninstall.
With Windows 8.1 you have to press and hold (or right click) to move a tile, which prevents accidental moves. You can filter apps by name, category, most used or date of installation.
The Start screen also lets you put images as a wallpaper, including animated images. The Lockscreen can display slideshows (of local photos or ones in SkyDrive) and you can snap a photo with the camera straight from the lockscreen.

You can boot straight to the desktop if the Start screen isn't your thing.
Moving on, you can run up to three apps on a single monitor in Metro mode, including multiple windows of the same app. Better yet, you can adjust how much of the screen occupies (rather than the fixed split in Windows 8) and Microsoft promises better support for multiple monitors.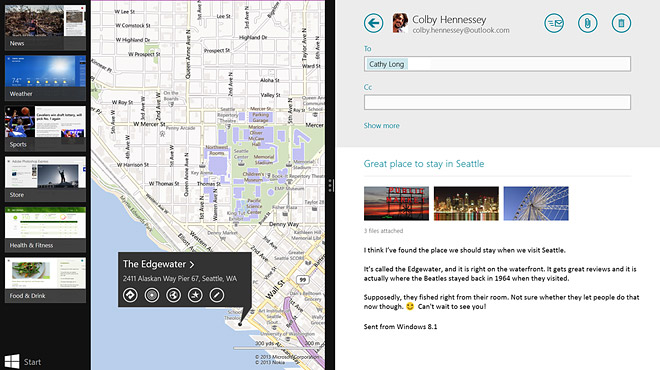 Search has also been revamped – now it cooperates with Bing to show related web results alongside the local results. I'm not entirely sure if this will be useful or annoying.

Other changes include a new and improved Internet Explorer 11, better cloud integration, more options in the PC Settings menu and more.
Microsoft promises there's more to come and will show it off at the Build conference, which starts June 26.