Right on time, Oppo has released a teaser trailer for its upcoming N1 cameraphone.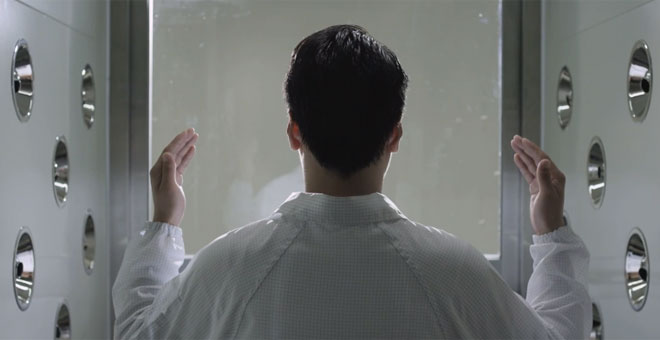 Just as you'd expect from a video of this sort, it doesn't show the phone itself nor does it spill any details regarding the N1′s camera. However, it does show something unexpected – a glimpse of a ISO chart camera sample taken with the phone.
While quite abstract, the teaser trailer is interesting. The man in the beginning with his two hands raised in the air might be a taken as a hint of the phone's previously teased rear touch panel.
After that come the actual camera samples – the first one is of an ISO chart (the very same we use for our camera review section) as well as a color chart. The company is unequivocally hinting that the Oppo N1 camera is the phone's headline. Anyway, here's the trailer itself.
There are a couple of alleged photos of the Oppo N1 that leaked in the wild not so long ago, which show that it's going to sport a very clean design and a sizable display on the front.
Reports of the Oppo N1 suggest its going to feature a 12MP camera with a Sony CMOS sensor and a specially designed "Owl" imaging chip.
The Oppo N1 has been confirmed to make its debut on September 23..