Oppo N1 cameraphone will be unveiled at a special event in Beijing, China on September 23. Until then Oppo is teasing us weekly with new details about the upcoming cameraphone.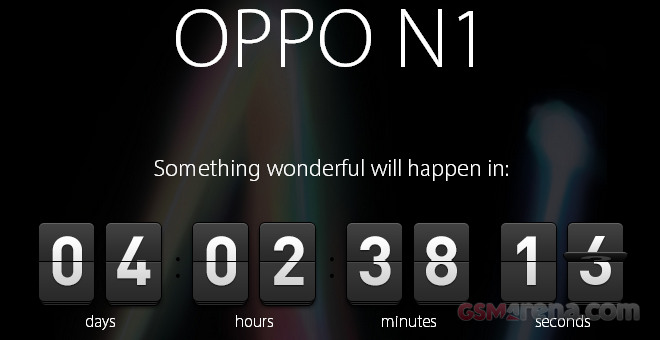 The latest teaser is a counter that shows the time until something wonderful goes live. We guess this is the time until Oppo give us the next teaser.
We already know the Oppo N1 will feature a 12MP camera with N-lens and a dedicated Owl chip, plus a xenon flash. And while that is definitely impressive Oppo has decided it's not enough. So it made the N1 rear panel touch-sensitive for easier one-hand operation. You can learn more about the available gestures for the back right here.
The Oppo N1 will be announced on September 23 and is rumored to cost $480 off-contract. While you wait feel free to can check out these live pictures of the Oppo N1 here.