We already got a couple of teasers for the Oppo N1 upcoming smartphone, and today the company posted yet another one revealing a unique feature of the handset – a rear touch panel.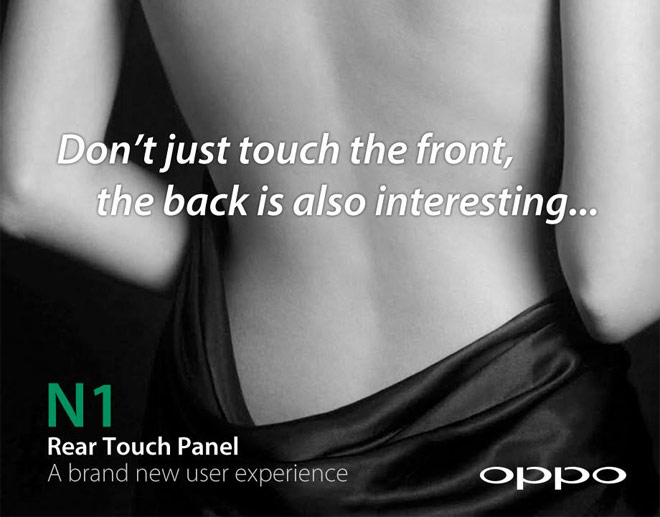 The teaser in itself is quite unorthodox, if slightly cheesy, and compares the N1 smartphone to a woman's body. Oppo promises a "brand new user experience" suggesting the back of the phone features a touch panel. However, said touch panel isn't evident from the previous leaks of the N1.
Of course, the aforementioned teasers are just renders, which do not necessarily represent the final design of the phone, leaving us still wondering what the Oppo N1 will look like.
Oppo has also released more teaser images hinting at a touch panel at the back of the phone.
What we do know is that the Oppo N1 features a 12MP camera, meaning that the company not too obsessed with sheer number of pixels. Rather, the Oppo is said to use a new image chip dubbed "Owl". Judging by its name, low-light photography is going to be one of the chip's strong sides. The Xenon flash next to the camera that's shown on previous teasers would certainly help getting the
job done, too.
Oppo will be holding a special event on September 23, where it's expected to officially announce the N1 cameraphone.