Day after day, Oppo continues to tease its upcoming N1 cameraphone. Today, the company released the second teaser video, which strongly suggests the Oppo N1 is going to flaunt an aluminum body.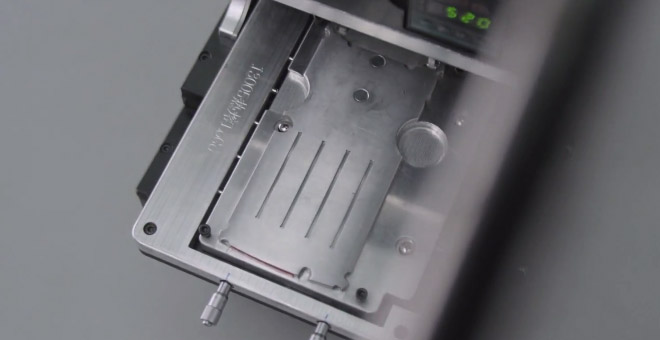 The video shows what seems to be an Oppo factory, where the build process of the N1 takes place. In it, we get a short glimpse of the phone's back panel. Notably, it features two cutouts – one for its alleged 12MP camera and one for the LED flash.
From the video, it's not yet clear where the hyped rear touch panel is going to be placed. Here's the video for you to take a look at.
Just yesterday Oppo revealed in a tweet that the N1 display is going to measure 5.9″ in diagonal. The company will soon unveil everything about the Oppo N1 at a September 23 event in Beijing.