It appears that BestBuy is the the place to shop for tablets this Spring, guys. In lieu of their announcement of an upcoming dual-core Toshiba tablet, the electronics retailer has put the HTC Flyer up for pre-order – the company's first Android tablet.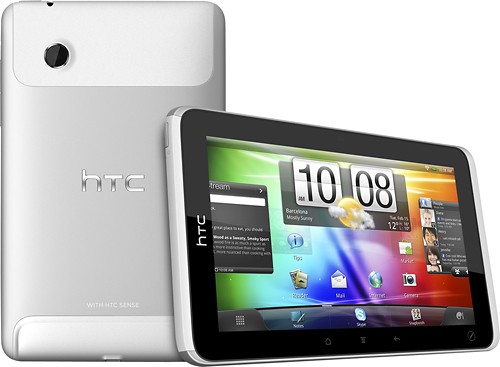 While this is not the only the place where the gadget is available for sale (it popped up in Germany and the UK weeks before), this time it is the price which makes the event so exciting. The 7″ aluminum unibody tablet's price is $499 for a 16GB Wi-Fi only version – significantly less for what the retailers are asking for on the Old Continent. The estimated arrival date of the first units to the consumers is between May 22nd and 27th.
The device, as stated on the BestBuy page, will run on Android 2.3 Gingerbread dressed in a version of HTC's own Sense designed specifically for tablets. This is not necessarily a bad thing since Honeycomb (which seems to be the standard for all new Android tablets ) has some way to go in terms of app compatibility.
Given its size, solid construction, brand credentials, and (finally) price, I can safely assume that the HTC Flyer is bound to make a serious splash on the tablet market. You can see the full specs of the device here, and our own hands-on video from MWC 2011 here.