We have already mentioned this one to you guys. Now it is official. Toshiba will begin selling their tablet at BestBuy in the immediate future.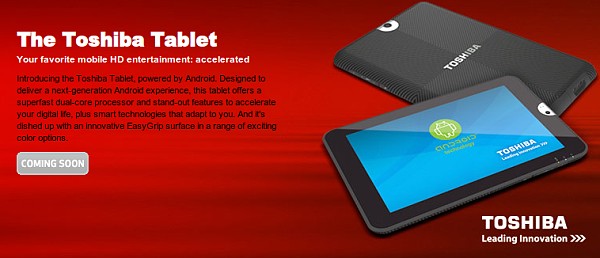 Toshiba's tablet has a 10.1-inch screen, will ship with Android's latest incarnation – Honeycomb and will be powered by Nvidia Tegra 2 dual-core chipset. There's a 5 megapixel cameras on the back and a 2 megapixel camera on the front of the device. And HDMI port will take care of video output to bigger screens, and there is also a regular size USB port for connecting peripherals. Check out more of the specs of the tablet below. We don't know the amount of integrated storage yet.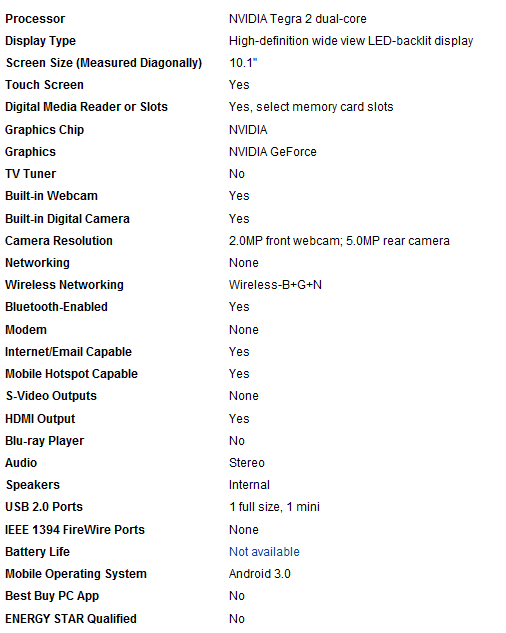 There is no info on price yet, but we have no doubt that the device will be competitive with the current offerings on the market – meaning around $500 for a Wi-Fi only version. So if you are planning on purchasing a tablet anytime soon, we recommend that you check this one out as well.