Another year has gone and as we start the new one we thought it might be worth stopping for a second and checking out what were the most popular articles in our Blog in 2012.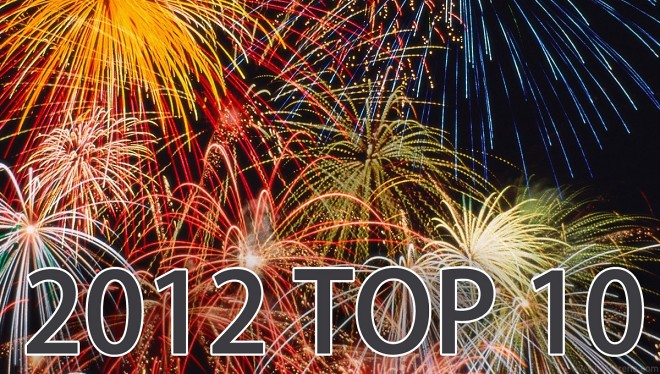 The top 10 articles of the past year alone amount to more than 1.5 million views, which makes us really proud. We also take notice of the tendencies to what you, the readers, like to look at so that we can focus on covering it even better.
Our battery tests have been very well read, especially when it comes to popular devices. For instance we were among the first to break battery information for the Galaxy S III.
So without further ado here goes the list of winners.
First place goes to "This is what Windows 8 on the desktop should have looked like". It's a piece about what a designer dubbed Sputnik8 thought Windows 8 UI should have been.
We know you love those comparison tables and it shows. Second place is for "Apple against the world: iPhone 5 vs Samsung Galaxy S III vs Nokia Lumia 920″ – we compared the iPhone 5′s spec sheet with that of its rivals from other platforms.
In third place is the "Samsung I9300 Galaxy S III battery life test concludes, results come out promising".
Speaking of the the iPhone 5 – it makes another appearance at number four – "Apple iPhone 5 display compared to Nokia Lumia 920, has its "Most advanced" title snatched". This one was about a chart compiled by a Nokia fan who wanted to make it clear the Lumia 920 has a far superior display than the 4″ Retina.
Back at the Mobile World Congress 2012 in Barcelona Nokia announced the 808 PureView with a whole lot of photography punch inside. So fifth spot is for our editorial explaining how the 808 PureView pushes all those pixels – "The amazing science behind the Nokia 808′s mammoth 41MP camera sensor explained".
In sixth spot is the "Samsung Galaxy Note II battery life test is complete, here are the results".The Note II didn't disappoint, scoring a 69 hour endurance rating.
Readers seemed to love the Samsung vs Apple debacle this year. The "Samsung guns at the iPhone 5 in its latest Galaxy S III ad" got to number seven and things really got heated in the comments section between the armies of both sides.
To further solidify the two companies positions as top of the crop comes another Apple vs Samsung themed article. "Apple iPhone 5 faces the Galaxy S III in a drop test, the sight makes us shiver" ranks in at number 8.
Number 9 is reserved for "Samsung I9100 Galaxy S II vs Samsung I9100G Galaxy S II – know the differences [TABLE]" – an overview of the differences of the two popular versions of the former Samsung flagship.
Finally at number 10 lands the "HTC One X battery test concludes, the results are inside", meaning that out of 10 total, 3 articles were battery tests and 4 were comparison tables of some sort.
So there you have it – our 10 most popular post in the GSMArena Blog Geeks At Large.
It has been an interesting year in which boundaries were pushed and the industry took a big step forward. We saw the first 41 MP smartphone, quad-core became the norm for high-end devices (and even some mid-rangers), Samsung waged an advertising war upon Apple, Gangnam Style is the first video to surpass a billion views in YouTube, etc.
Let's hope that this year will bring even more interesting stuff to read (and write) about. Stick around!