In a recent interview, Lee Don-joo, senior vice president of Samsung's mobile division, expressed concerns about the competitiveness of their Galaxy Pad 10.1 tablet. Lee Don-joo acknowledges that at 8.8mm the iPad 2 is really thin and the Galaxy Tab 10.1 might need further improvement.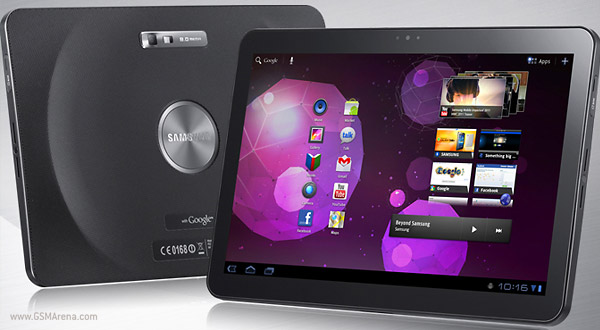 Lee Don-Joo feels that some parts in Sammy's latest tablet are "inadequate" and will have to be "improved".
Now, does that mean that we are going to see a new, thinner bezel in the Galaxy Tab 10.1 or improved hardware?
Nothing is yet known about that, as Samsung is yet to figure this out. What is sure though, is that the Samsung Galaxy Tab 10.1′s pricing will get some corrections. "The 10-inch (tablet) was to be priced higher than the seven-inch but we will have to think that over," said Lee Don-Joo. Official pricing of the new 10'1-inch tablet hasn't been announced yet, though we've already seen some pre-order prices of the whereabouts of €700.
I don't know about you, but some healthy competition never hurt anyone, and in this case it's only going to benefit us, the potential customers, as the tablet war heats more and more. Don't forget that Samsung is planning to bring more tablets into the battlefield. This should be interesting.
Update 07 March: Without refuting Lee Don-Joo words directly, Samsung officially announced that the Galaxy Tab 10.1 is still on schedule for release and they won't be delaying the production for any improvements. Perhaps they'll only adjust the price?