Sony's upcoming attachable smartphone lens-camera, the DSC-QX10 and DSC-QX100 have already appeared in high-resolution images and now we get to see its user manual images and detailed specifications.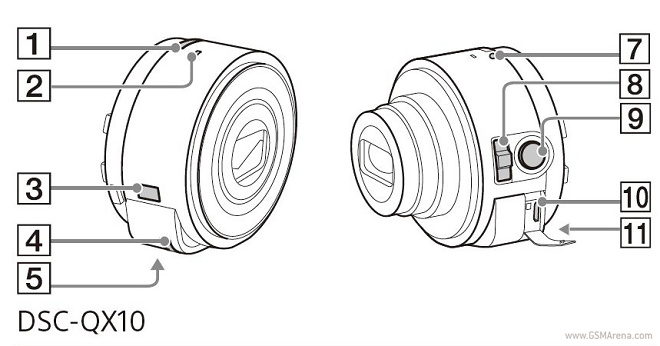 According to the user manual images, the QX10 and QX100 will have their own power buttons, microphone, status indicator display, hook for belt, ring control, shutter button, multifunctional jack and a socket to mount the lens on a tripod.
The DSC-QX10 lens camera mount allegedly measures 62.4 x 61.8 x 33.3mm and weighs 105g while the DSC-QX100 is somewhat larger at 62.5 x 62.5 x 55.5mm and heavier at 179g.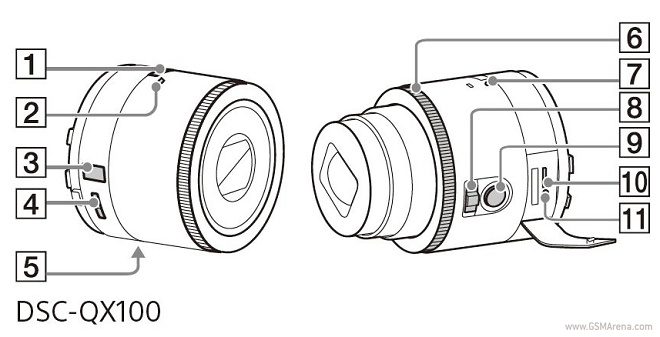 The QX10 camera-mount is said to feature similar components to that of the Sony DSC-WX150 Cyber-shot and the QX100 is based on the Sony DSC-RX100M II Cyber-shot module.
Sony is expected to announce both the camera lenses at its dedicated event on September 4 ahead of IFA 2013. Stay tuned to our website, as we will be bringing you all the latest happenings from the show as it unfolds.