Canonical's Ubuntu Edge smartphone project is losing steam and at the time of writing have raised close to $10 million. Sadly, with the pace the campaign goes, it's impossible to reach the 32 million target by August 22, when it ends.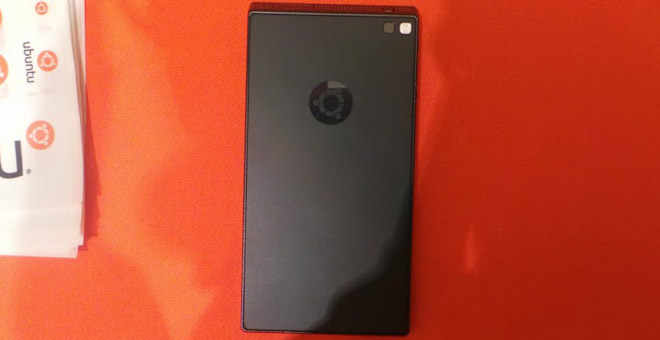 Good thing then that a prototype of the Ubuntu Edge smartphone has been showcased at the XDA DevCon 2013 in Miami. As a result, you can now see the phone in the flesh. This might as well be the only time you'll be able to do so.
The phone is planned to feature a premium build with a metal unibody and a display with a size approximately 4.7″. According to Canonical, the phone is going to run Android and when docked – a full version of the Ubuntu desktop OS.
Here are the live photos themselves.
The Ubuntu Edge is currently available for pledge at $695 after Canonical lowered its price from $775. You can check out its promo video explaining more about the project below.