Ubuntu promised to deliver the future of computing, the Ubuntu Edge – a smartphone that can replace your desktop computer. To make it happen, Canonical (the company behind both the Ubuntu Linux distro and the Edge phone) turned to the crowd funding site IndieGoGo, trying to raise $32 million in just 30 days.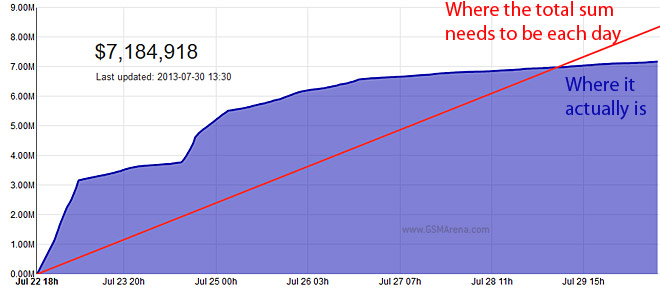 It was a beautiful dream (especially the 4GB RAM, 128GB storage and sapphire glass for the screen), but unfortunately it seems to be losing steam despite the good start.
The funding initially shot up as Linux lovers and tech dreamers pledged their money and then once again when Canonical restructured the perks so that the Edge went from $830 to $625 (with a promise of a refund for people who pledged $830).
However, the campaign has slipped below what it needs to reach the $32 million goal. If the funding rate doesn't pick up, the Ubuntu Edge project stands no chance of becoming a success. And as per Canonical's earlier announcement if the campaign fails, the Edge project will be dropped.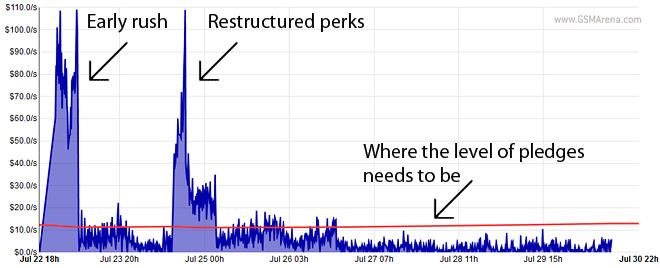 You can keep track of the campaign's progress at ubuntu-edge.info, which has a nice chart showing the total pledges, how the amount of pledges changes overtime and the interest in the different perks.