After the Nokia Lumia 800 survived a mini ice age, we get to see if the Lumia 900 is going to pass the nail-to-the screen test.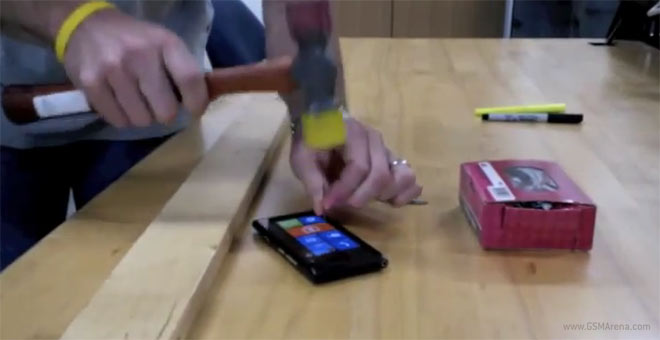 Granted, this is not an industry standard test, but the guys over at TechCraver decided to give it a whirl anyways to see how much the Lumia 900′s screen can handle. And by the looks of it, it can take a lot of punishment.
Firstly, the Lumia 900 display got a direct hit with a nail, and because apparently that wasn't enough, it was used as a hammer afterwards. If you aren't faint of heart, you may see it all in video below.
Impressive, right? This is yet another example that Corning's Gorilla Glass can indeed survive quite a lot. Stephen Elop was so impressed, that he even called to congratulate the guys on the successful test.