After announcing its Creative Cloud bundle, Adobe are making us drool over the new features that will be introduced in Photoshop CS6 in a series of sneek peek videos.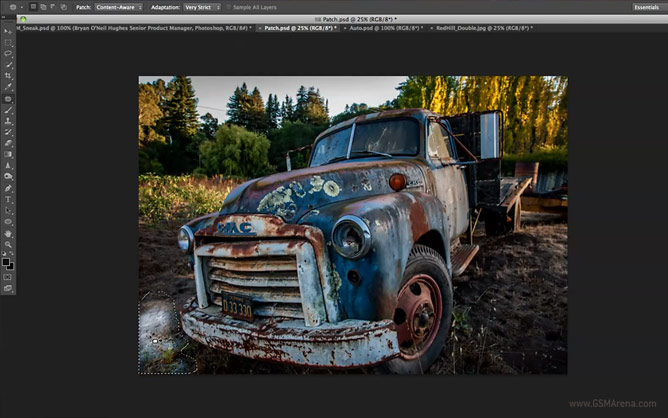 For starters, Adobe have expanded the capabilities of the Content-Aware tool, introduced in Photoshop CS5. Back then it made everybody go "wow" and now it continues to amaze everyone with the addition of Content-Aware move. It allows you to choose the source for the bit you want to alter, just like the patch tool, but the handy bit is that it does its content-aware magic while at it.
This handy sneek peek video demonstrates the Content-Aware move in Photoshop CS6 quite well. Check it out.
But the coolness of the new Photoshop CS6 doesn't end here, because Adobe have worked on lots of performance improvements as well as new additions such as dotted and dashed borders and better file saving. Here are more Photoshop CS6 sneak peeks for you to water your mouth on, like I did on the first sneak peek video.
Cool, eh? Is there something specific you want to see Adobe include in the upcoming Photoshop CS6?