Proudly announced nearly a year ago, Panasonic's Toughpad 20″ 4K tablet was finally scheduled to hit the US in January. However it has suffered yet another delay in production and is now expected to start shipping in mid-February.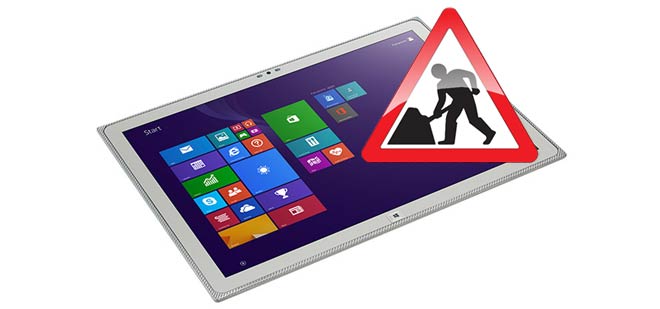 The Toughpad 4K tablet is priced at &pund;2,700 and arrives with Windows 8.1 Pro out of the box. The resolution produced by the 20″ display is 3840 x 2560 pixels resulting in a pixel density of 230ppi.
The name of the tablet comes from its extra durability thanks to the magnesium alloy chassis. It can survive a drop from nearly one meter, but with a weight of 2.4kg we are not sure how often it'll be carried around. It's size suggests it is best used stationary on a table.
Anyway, the specs are quite nice, making this a proper work horse. Under the hood, there's an Ivy Bridge Intel Core i5 CPU, Nvidia GeForce GT745M GPU, 256GB SSD and 8GB of RAM.