The new iPad was announced last week with a planned launch date this Friday. Overwhelming demand has already pushed that date back, so if you haven't pre-ordered already, the soonest you can hope to get the newest Apple tablet is March 19 (and there's a two iPads per customer limit).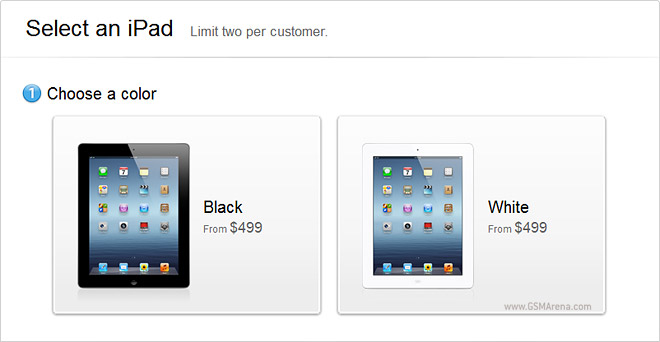 You could, of course, line up at a brick and mortar store, where you should be able to find the new iPad in stock on launch day (March 16). But that means joining an extraordinary long queue and being mocked by your Samsung-wielding buddies.
Like it or not, queuing is the fastest way to snatch a new iPad for those who haven't pre-ordered. Apple said that "customer response to the new iPad has been off the charts and the quantity available for pre-order has been purchased".
Unlike the iPad 2, the new Apple slate is launching in the US and overseas simultaneously, but Apple is reportedly prioritizing the States (their biggest market) and shipments for other markets might be delayed even more – from 3 days to several weeks.