It's bundles all the way at Nvidia – starting today (and ending December 24) you can grab an Nvidia Shield Tablet (32GB LTE), plus a Wireless Controller, plus the Green Box bundle.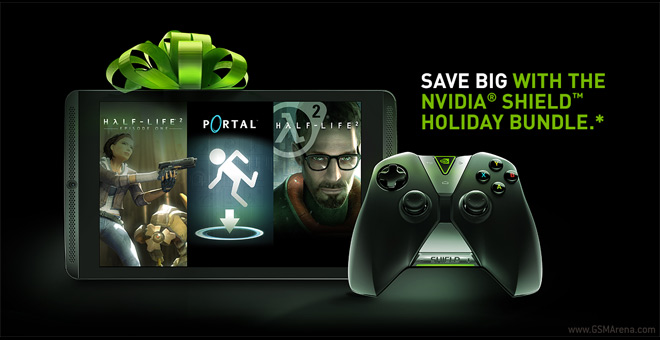 The whole thing will cost you $400 – the regular asking price of a Shield Tablet 32GB LTE. The wireless controller itself is another $60.
As for the Green Box bundle, it's the selection of Valve games – Half-Life 2, Half-Life 2: Episode One and Portal. Those have been optimized for Shield's Tegra K1 chipset and have been offered for free before.
Nvidia recently added Hearthstone, Oddworld: Stranger's Wrath and Game of Thrones: Episode 1 to its stable of games. You also get free access to GRID for half a year, that's Nvidia's streaming game service (which is free for all Shields until mid-2015, not just with this bundle).
If the dollar-based pricing wasn't telling enough, the promotion is for the US only (again, December 20-24). You can find more info at Nvidia's promo page.