Popular online multiplayer card game Hearthstone: Heroes of Warcraft, better known as just Hearthstone, is now finally on Android. The game has only received a soft launch for now and is available only in Australia, Canada, and New Zealand. As with the iOS version, Hearthstone on Android only runs on tablets.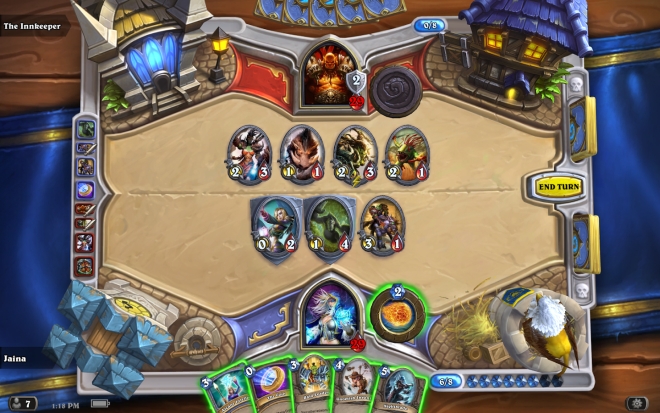 For those who are not aware, Hearthstone is a card game where you compete against people online. You play one-on-one against another player with your deck of cards, with each of the cards having different health and attack points. You can choose your cards and form your deck of 30 cards, which then appear randomly as you play. Your objective is to attack your opponent and reduce their health to zero using your cards before they do that to you.
Hearthstone has so far been available on PC, Mac, and iOS. All versions make use of Blizzard's Battle.net account, which automatically syncs your progress across platforms. The game is free on Android as well, as it is on other platforms and you can pay to purchase more card packs to improve your chances of winning a battle.
The game is now available on Google Play Store and Amazon Appstore.
Update: The game is available globally now but as before only on Android tablets.