The Nokia Lumia 2520 parade of ads just keeps on coming. A couple of days ago the Finns released a rather unorthodox video ad, which aimed to promo the tablet to be suitable for both work and play, while the previous one mocked the iPad.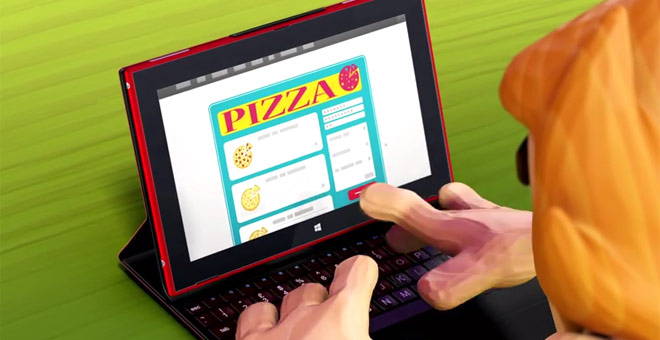 Now, the latest Nokia's latest ad piece of the Lumia 2520 is far more tastefully done in a 3D animation style and has a lot more positive vibe going for it. It shows a playful dog being walked in a park by its owner who may or may not be carrying an iPad. However, because its screen is too reflective to be good for outdoor usage, he seeks shady places, which doesn't please the dog.
In the end, a Lumia 2520 owner shows up and saves the day by ordering pizza on his tablet. You can probably connect the pieces by now – unlike the iPad, the Lumia 2520 is great for outdoor usage.
Check out the advertisement below, it's a good one.