Nokia has just released a new commercial about its first slate – the Lumia 2520 running on Windows 8.1 RT. It is one minute long and takes a few jabs at the Apple's iPad.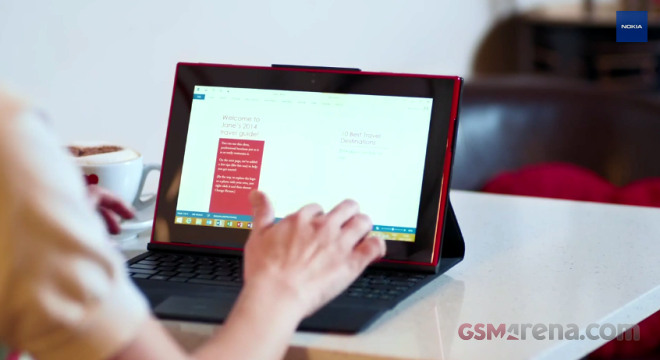 The ad highlights the smart keyboard, the fast charging battery and the pre-installed Microsoft Office.
Here is the video:
Well, Apple is also offering its iWorks office suite for free. It isn't quite as powerful as Microsoft's, but still offers cloud sync.
Anyway, Nokia seems to like this way of advertising its products. The company hasn't been afraid of confronting its rival via its official Twitter and Facebook social accounts. It even used similar mocking technique for its Lumia smartphone commercials.