Nokia UK has posted a new ad for the Lumia 2520 tablet. There's no running away from the fact that it's kind of strange and is up for the viewer's interpretation.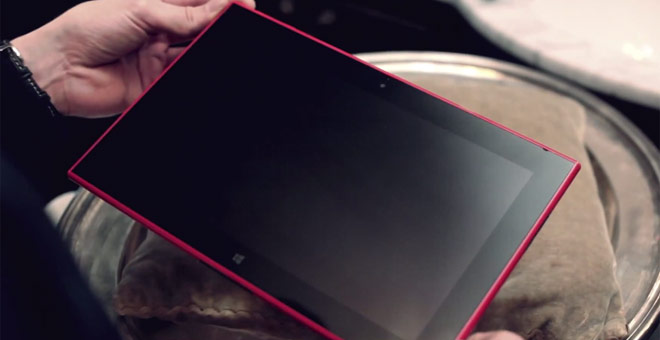 It portrays a man that wants to get a new haircut entering a barbershop and instead of a professional barber, he gets his hair cut by him tapping the Lumia 2520. It's weird, I know, but check out the ad for yourself below.
In the previous ad of the Nokia Lumia 2520, the Finns mocked the iPad for it not coming with a full Office suite. While this may have helped Nokia's first slate gather some attention, we don't think this last ad will do quite as well.
The Nokia Lumia 2520 launched on AT&T on November 22 for $399 with a two-year contract. In case carrier contracts aren't your thing, you can get it straight from Nokia for $499. That's just $50 more than the Microsoft's Surface 2, which lacks 3G/LTE connectivity. In the UK, the Lumia 2520 will be exclusively offered by John Lewis for £399.99.