Have you ever got stuck under your garage cupboard and need to cut off your hand because you can't unlock your iPhone with rubber gloves? Yeah, me too!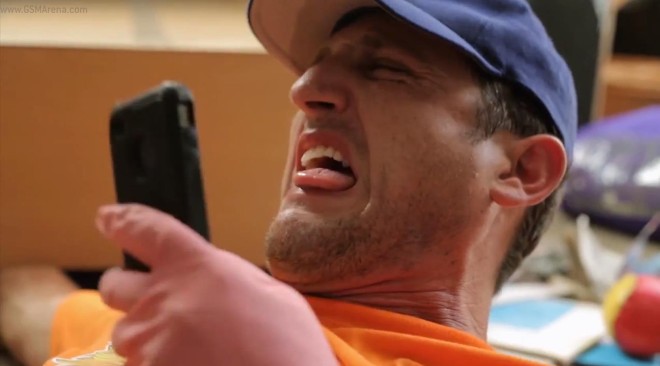 Nokia's latest Lumia ad pokes fun at Apple's iPhone because its screen isn't usable with rubber (or any other type) gloves on and in the case of the main character in the new video the Finns published that will cost him his arm.
If only he had a Nokia Lumia (in this case as many Androids have super sensitive screens too) that can be operated without gloves on. Anyway – here goes the video.