The latest products from the Samsung ATIV lineup, that were announced in London on June 20, are now on pre-order on Amazon UK.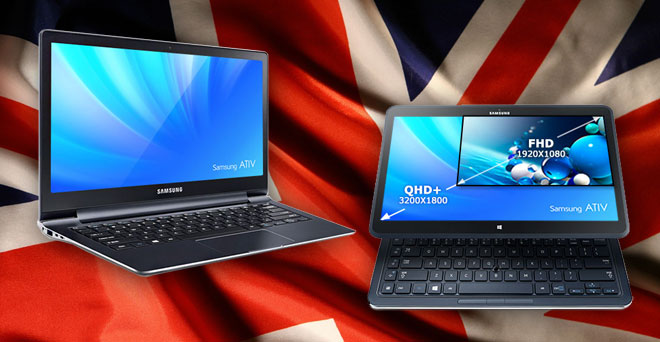 Starting with the Samsung ATIV BOOK 9 LITE, will sport a starting price of £499 for the non-touchscreen version and £599 for the touchscreen version. The slimmer, more powerful and higher-resolution BOOK 9 PLUS, naturally, is priced a bit higher
You'll have to shell out £1299 for the privilege to own a qHD+ touchscreen ultrabook that weighs just 1.3kg and is 1.3cm thick. While the BOOK 9 LITE is available in black and white color variations, the BOOK 9 PLUS is only available in black.
Lastly, there's the convertible tablet ATIV Q, which also boats 13.3″ qHD+ touchscreen and can be transformed into a number of usage modes. It carries the highest price tag of the three at £1399.
If you're not interested in pre-orders, Amazon UK will start selling the two ultrabooks and the ATIV Q tablet July 19 and July 12, respectively.