Today Samsung has announced the next generation of their sleek Series 9 ultrabook. The two new ultrabooks are called ATIV Book 9 Plus and ATIV Book 9 Lite respectively and both run Windows 8, as you might have guessed.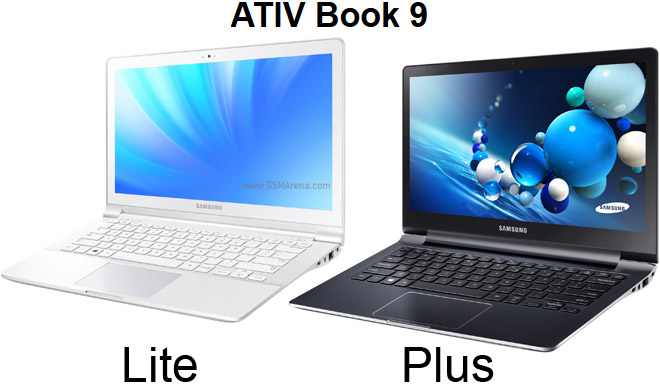 Both feature aluminium unibodies and 13.3-inch screens with touch functionality. The one on the ATIV Book 9 Plus however packs the whopping 3200 X 1800 QHD+ resolution.
The ATIV Book 9 Plus uses Intel's fourth gen Haswell CPUs – both Core i5 and i7 ULT are available – and provides up to 12h of battery life. It has 2xUSB 3.0 ports, it weighs only 1.39kg and comes in black.
The ATIV Book 9 Lite takes it easier on the wallet with a screen, which has 1366 x 768px resolution and touch functionality only as an option.
The ATIV Book 9 Lite is powered by a low-voltage quad-core CPU and weighs 1.44kg-1.58kg depending on the touchscreen option. It has one USB 3.0 port and another USB 2.0 port on board. It will be available in both black and white.
There is no info on pricing and availability just yet.