Microsoft is scheduling an update for Windows 8.1, but has unequivocally stated that it's not going to be called "Update 2″, as rumors were suggesting. That's because the company doesn't want to wait longer in order to build a more comprehensive update pack, and strives to release the fixes and new features as soon as possible.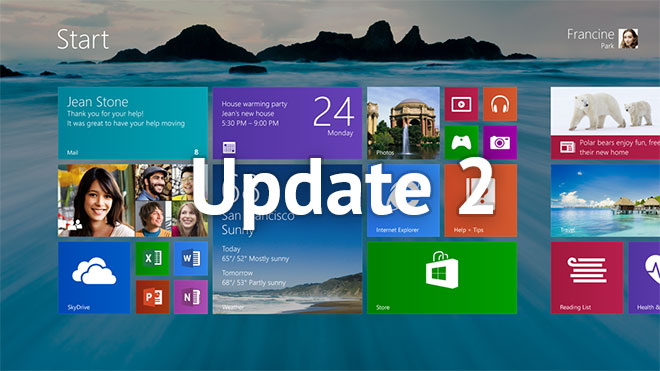 With that in mind, the not-Update 2 includes the usual set of security fixes in addition to some new features. The Start menu isn't making its long-awaited return in this one, but rather in the upcoming Windows Threshold release.
There are new precision touchpad improvements, which add three new options in the settings menu – leave touchpad on when a mouse is connected; allow right-clicks on the touchpad; double-tap and drag.
A new set of Wi-Fi direct APIs enable Miracast Receive for hardware vendors and OEMs to develop, in addition to SharePoint Online will now minimize its login prompts. Microsoft may add more bullets to the list of updates, but currently, that's all the future update will deliver.
Expect it to hit your Windows 8.1 machine next week.