Rumors about Google's own cloud file sharing service dubbed Drive have been roaming the Internet for quite a while now. There are strong indications the launch is imminent and, now we hear it will be happening as early as next week.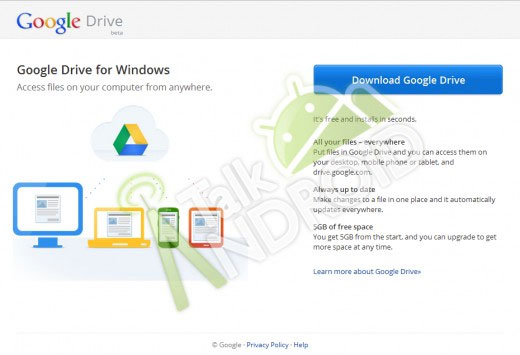 The guys from TechCrunch got their hands on the Google Drive app for Mac OS X, proving the search giant's intention of launching its newest service in the nearest future.

The 5GB of free space on signup are confirmed by information Google has disclosed with its partners. You will still be able to get more space for a monthly/yearly fee, but there are no specifics revealed just yet.
Just as Dropbox, Drive will be available for both PC and Mac users and have a web interface, like Dropbox, plus a close integration with Docs and Gmail. Naturally, Android and iOS apps will be available at launch as well, which is firmly believed to happen some time next week.
Will you sign up for Google Drive, or will you stay loyal to your Dropbox account?