An image of what is purportedly Google's as yet unreleased cloud storage service, Google Drive, has been leaked.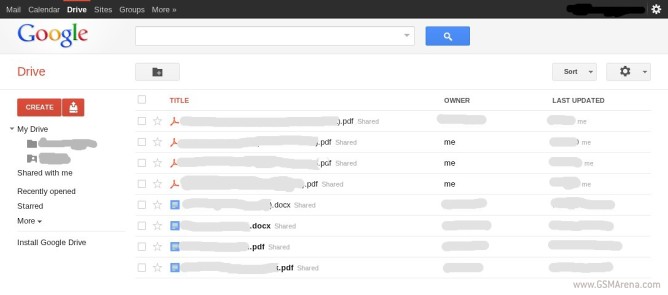 Drive (as in what's in your computer, not what you do with your car), will potentially allow you to store a certain amount of data online, with the idea that it be accessible from any location with internet access, as well as via other devices you own.
How much storage will be available, or whether you can share files on your Drive with other users is still a mystery, although we envision a Dropbox-like system where a certain amount will be available for free, with additional space offered to subscribers.
The above screencap, which shows a Google account with supposedly activated Drive functionality, looks eerily like Google Docs. Could this mean that Drive will come as a replacement to Google's online document storage and editing platform?
All of this comes after last week's report by the Wall Street Journal that Google is preparing to launch the service "in the coming weeks or months," so stay tuned for more Drive-related news.