The BlackBerry PlayBook caught a lot of flack when it launched because it lacked apps that seemed central to the functions of a business tablet – contacts, email and calendar. RIM has been working on adding these features in PlayBook OS 2.0, which rumor has it is finally launching on February 17.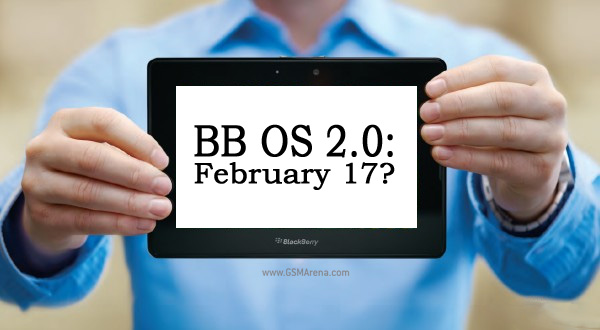 We've seen leaked screenshots of the new apps a couple of times so we know what to expect.
RIM is silent on the timing of the update, so the date isn't officially confirmed.
Anyway, the OS 2.0 update is supposed to bring the coveted Android emulator, which will put the tablet in competition with the Amazon Kindle that shares the hardware design (and doesn't run a pure Android).
Adobe Flash and Air will also be updated with the new version of the software, Twitter and LinkedIn messaging support is going into the Messages app and there will be an improved version of BlackBerry Bridge.