The PlayBook OS version 2.0.0.2992 has leaked in screenshots form and the screens show the Playbook's new email client suspiciously lacks an option for setting it up with a BlackBerry BES and BIS account. Also there's an Android Emulator icon in the main menu, which means that the compatibility project between droid apps and QNX may be late but is still coming.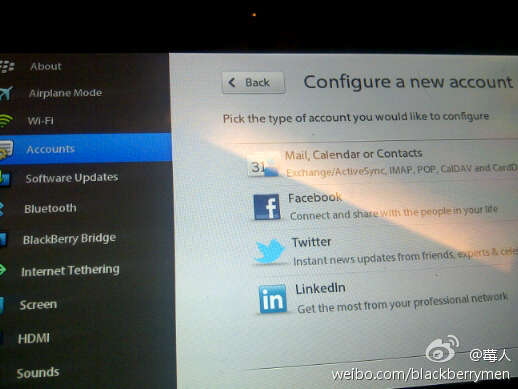 The accounts screen in the settings menu shows the available options to configure an email account. They include Exchange/ActiveSync, IMAP, POP, CalDAV, CardDAV, Facebook, Twitter and LinkedIn but there's no BlackBerry Enterprise Server (BES) or BlackBerry Internet Server (BIS) on there. This could mean that QNX is on track to join the other smart OSes and use the same integrated email, calendar and contacts sync options.
You might remember that BlackBerry had to rewrite the entire BES codes in order for them to support QNX and that the company was actually working on creating a whole new BES, made specifically for the QNX platform.
Finally on the following screenshot we can clearly see an Android Emulator icon in the apps menu. This encourages us to think that the project is still ongoing and that we'll see better results from it real soon.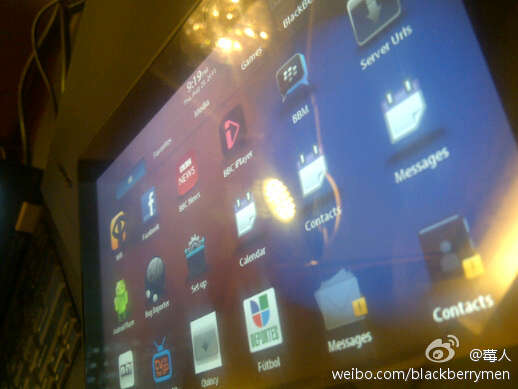 There's no information yet on when we could expect the PlayBook OS version 2.0 to land on the Playbook but if these pictures are proof then we could expect them pretty soon.