Amazon increased the price of its Prime service early this year but it keeps adding new features to make it worth the $100 a year. The latest addition is that Prime members get unlimited photo storage for free.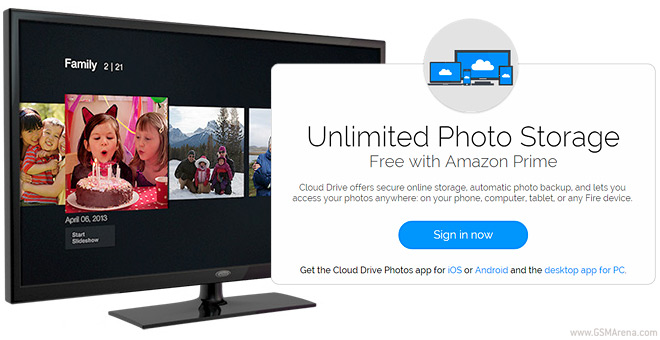 Photos go in the Amazon Cloud Drive where they can be viewed on various smart devices – from smartphones to certain Smart TVs from Samsung and LG and, of course, through Amazon's Fire TV and Fire TV Stick.
The good news is that photos are uploaded in their original resolution, other services with generous storage options often downsize the images or add other restrictions. "No restrictions" says Amazon, as you can upload your entire photo collection from an Android (regular or Fire OS), iOS or Windows PC. A Mac version of the Cloud Drive Photos app is incoming, but nothing on Windows Phone.
Amazon Cloud Drive starts at 5GB for free, $100 a year buys 200GB of generic storage. If you put that towards a Prime membership you can store all the photos you wish. Membership also gets you access to Prime Music, which was beefed up earlier this year.