Amazon UK already raised the price of its Prime service, but that was done with a big Kindle Fire price cut to soften the blow. Users in the US will have to take it on the chin – Prime will cost $100, up from $80, in a week.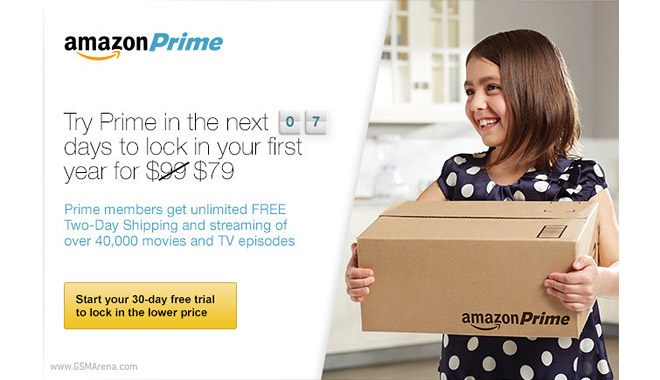 Amazon announced this with a banner on its home page that looks like Prime is being discounted $20 for the next seven days.
That's just wishful thinking though, $80 was the price until now. Amazon was considering raising the price by as much as $40, but it seems the etailer has settled on a more gentle bump. And if you think about it another way – $20 more per year is a $1.67 per month – the blow doesn't seem so big.
Also, keep in mind that students with .edu email accounts can get Prime for $50. If you don't have Prime or an .edu account, you can start a 30-day trial and lock in the $80 price for the next year, even though the price hike is taking place in a week.
Amazon Prime offers free two-day shipping for many products and streaming access to Amazon's collection of TV shows and movies. This collection is much bigger in the US than what other countries are getting.