It's been a while since we last heard any novelties surrounding Samsung and Intel's joint work on the HTML5-based Tizen OS. Couple of months ago there were even rumors that both companies might announce the first Tizen device to run the latest version of the OS, which is currently 2.1, but alas.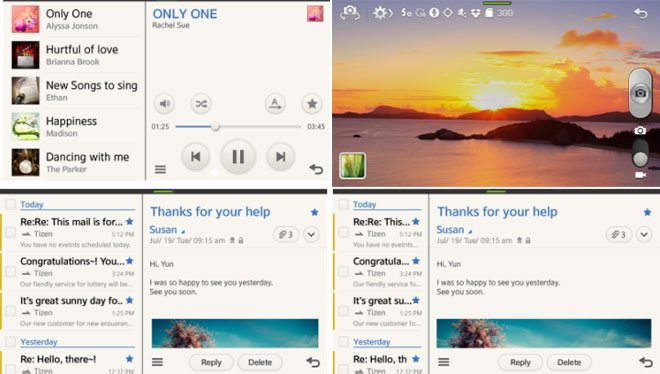 That's why for now we'll have to do with the batch of screenshots of the OS that Tizen Indonesia has posted. They gives us a glimpse of what the camera interface looks like, as well as the email client and the web browser. The latter promises to be extremely good, and it's as it was and currently leading the charts in HTML5 Mobile compatibility test.
Anyhow, here are the screenshots in question. Mind you, they are not of the best possible quality, which is a pity because the UI looks great.
Tizen is expected to perform quite smoothly, which is further proven by this gallery demo of the OS. Samsung has already committed to debuting a smartphone running Tizen by the end of the year, but we are yet to find out anything about its specs. Maybe it will be the rumored Samsung I8800?