Tizen – what became of MeeGo after Samsung took Nokia's place in the project and also Bada's replacement – kept a very low profile at the MWC, but it was there. A short video demo of the gallery shows that the new OS delivers a lot of eye candy even in this early stage of its development.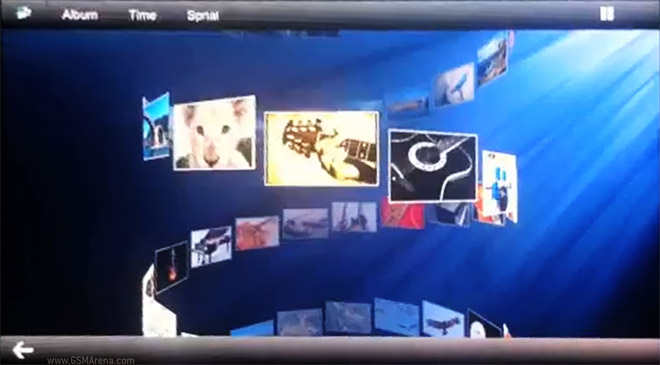 Earlier this year we saw some Tizen screenshots, but the traditional grid of thumbnails has given way to a less useful, but definitely prettier 3D arrangement. Check it out:
As you can see from the video, you can still go back to the thumbnail grid after you're done playing around with the 3D views of the gallery.
It's nice to see that Tizen isn't going the solid colors on black background way (a la Metro and Android ICS). Do you like the look of the new OS or are you tired of all the gaudy 3D stuff?