Meizu and Oppo have joined the growing list of manufacturers that poke fun of Apple for its latest duo of iPhone 6 phones. Meizu has been pointed at for taking a cue or two from the Cupertino company and now it's striking back.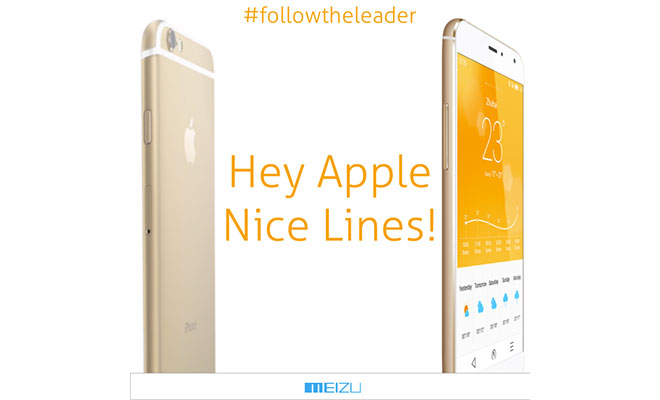 The Chinese phonemaker is taking a jab at Apple for having "nice lines" referring to its white plastic elements that let the antennas get better reception. The Meizu MX 4 features similar aesthetics, intentionally or not.
But the attacks don't stop there, as Oppo has jumped on the poke-fun-at-Apple bandwagon, too. The company has chosen to mock the 5.5″ 1080p display of the iPhone 6 Plus. The image on Oppo's Facebook page says "Close… but not quite" with the "not quite" part being blurred out.
The reference is to the Oppo Find 7's 5.5″ QHD display, which boasts an impressive pixel density of 534 ppi. That's really, really sharp, compared to iPhone 6 Plus' pixel density of 401 ppi.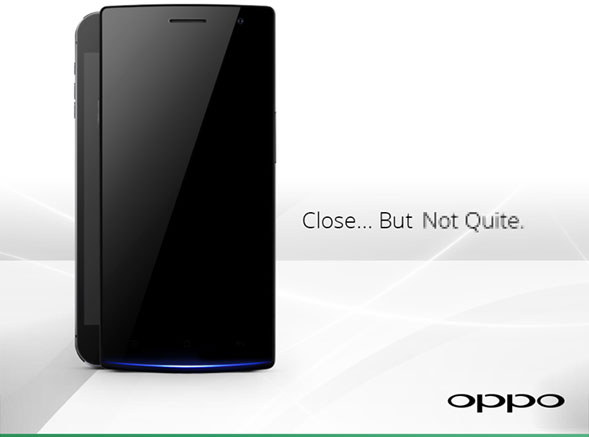 The list of companies left to make fun of Apple gets shorter and shorter by the day. Who will be next?