Apple iPhone 6 and iPhone 6 Plus took the top spot in the prestigious DxOMark photography test. The camera performance of Cupertino's duo is considered "gold standard" for smartphone image quality at the moment.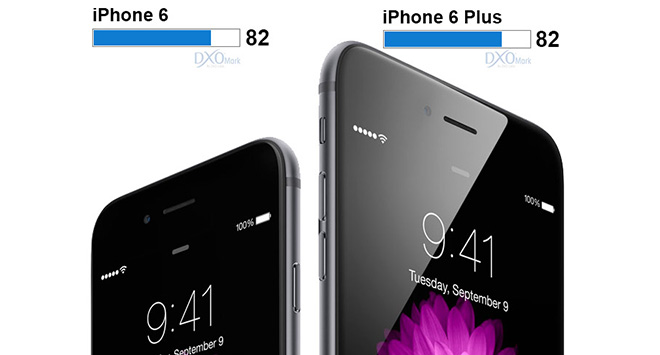 The iPhone 6 and iPhone 6 Plus earned 82 points each in the highly contested DxOMark photography test – the highest mobile score to date. They bested the likes of Samsung Galaxy S5, Sony Xperia Z2, and Sony Xperia Z3, which shared the top spot before with a score of 79.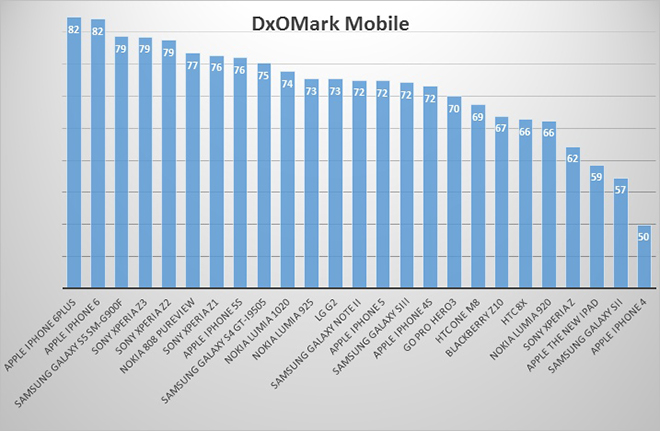 Apple iPhone 6 scored 83 for still photography, while its bigger brother topped it with 84. The better performance of the iPhone 6 Plus should hardly catch anyone by surprise as its camera features optical image stabilization.
Still images in both smartphones impressed with good overall exposure, impressive autofocus and color rendering, good detail preservation, and stellar flash performance. The iPhone 6 (as expected) showcased luminance noise in low light, as well as some ghosting and fringing.
Curiously, iPhone 6 topped its bigger brother in the video capture department and posted a score of 80. The iPhone 6 Plus managed a rating of 79 due to some stabilization artifacts visible during video capture.
Both smartphones demonstrated very fast and accurate autofocus. Colors remained attractive in all conditions, while noise remained fine-grained. The duo's camcorders are the best ever tested by the DxOMark mobile team.
You can find out all about the camera performance of both devices by hitting the source link below.