DxOMark has finished the long process of evaluating the Samsung Galaxy S5 camera and has given it the highest score of any smartphone to date, 79/100, though it has to share this spot with the Sony Xperia Z2. That said, the Galaxy S5 records the best video yet beating the Xperia by a comfortable margin.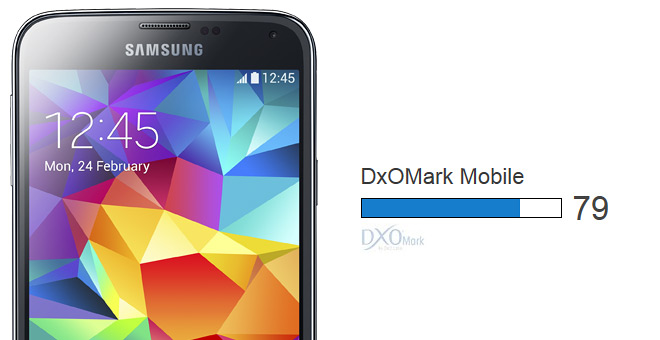 The Samsung Galaxy S5 got an 80/100 score for still photography. It was commended for very good Exposure, White balance and Color rendering in good light.
In good light the Galaxy S5 get great scores – 4.8/5 for texture and 4/5 for noise. The autofocus is fast and accurate, though there were some issues with the continuous autofocus. The camera lost a few points for uneven sharpness across the frame.
A weak spot for the Galaxy S5 is low-light photography with decreased detail, higher noise and worse color rendering. The flash was docked a few points for errors in white balance in mixed light and lack of red eye correction.
For video, the Samsung Galaxy S5 scored 79/100, better than Xperia Z2′s 73/100, and earned the title of "Best mobile video tested to date". In certain lighting conditions, uneven colors across the frame was noted. The Samsung flagship was also dinged for its lack of optical stabilization, but the overall score is still top notch.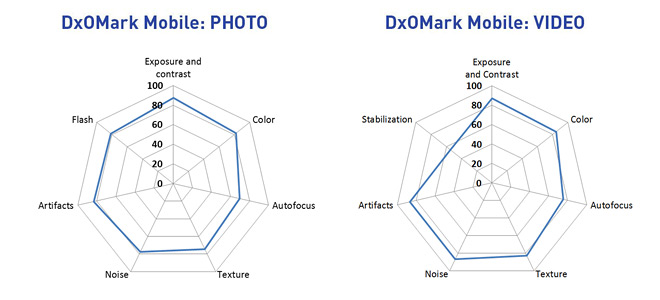 You can read the DxOMark report for many more numbers and charts.