Nope, zForce Pad has nothing to do with Apple. It's how Neonode call their latest product, a range of 5″ to 13″ touchscreen displays for a range of devices, including mobile internet devices, e-book readers, even mobile phones.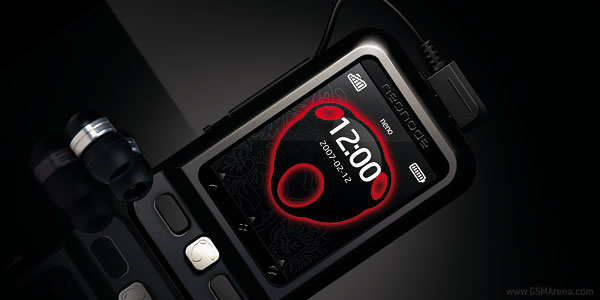 Neonode used to manufacture some of the tiniest touchscreen equipped mobile phones (I even can't think of a more compact phone packing a touchscreen than the Neonode N2) but these days are now over and the company has a new survival plan: production of touchscreen displays.
Currently, there are lots of other companies out there manufacturing displays but Neonode believe to be some steps ahead. Their zForce Pad screens (measuring 5 to 13 inches in diameter) promised to be cheaper than the competition.
The zForce Pad displays are based on company's patented zForce technology which is said to be better than the existing resistive and capacitive ones. zForce displays are fully transparent (there is no overlay needed) and support "high resolution pen input" as well as multi-touch input (read pinch zooming is warmly welcome, hooray).
Neonode's displays also feature lower power consumption and come with an integrated ambient light sensor for automatic backlighting adjustment.
The zForce Pad displays are meant to be used in iPad-like devices such as mobile internet devices as well as in digital photo frames and e-book readers (Neonode makes those as well). In mobile phones, too. Well, I can't really imagine how a 5-inch display will fit in a "phone" (Dell's 5-incher, the Dell Mini 5, seems big enough for a phone to me) but the iPhone seemed big at the beginning, too, and now it looks small next to the monstrous HTC HD2.
According to Neonode, the first products packing their zForce Pad touchscreens are already in the works and I'm more than eager to check those out.