The Dell Mini 5 first popped up last month at the CES. Back then the company called it a "5-inch tablet concept" and showed some images just to tease people. Only a few features have been revealed so a lot of questions remained unanswered. Well, the following video will answer some of them. Just watch!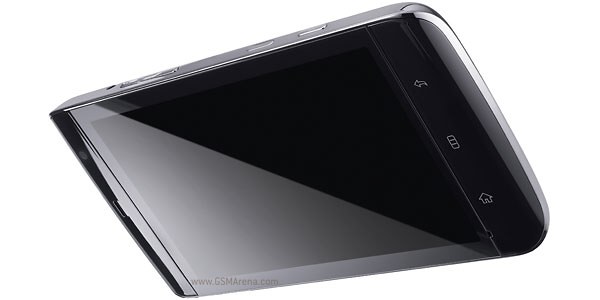 As you can see, the 5-inch tablet concept Mini 5 is not only a MID but a smartphone as well. It would be awkward to talk on a thing as huge as that but luckily, it packs a standard 3.5mm audio jack so a headset is always welcome.
I also found some recent live images of the Mini 5. It's really sexy – thin and shiny. The front seems inspired by RIM's BlackBerry Storm while the all-metal back screams Motorola Milestone. To be honest, I love the Dell Mini 5 design and I really hope that the company will release it very soon. I'm eager to give it a try.
According to the first information on the Dell Mini 5 that surfaced several weeks ago, it will run Android OS 1.6 (luckily an update will follow up soon) and is expected to feature a 5″ touchscreen display, a fast 1GHz Snapdragon CPU, a 5MP autofocus camera and support for 3G, Wi-Fi and Bluetooth. Reportedly, it will start retailing in the USA "in a few months" for 1098 US dollars (Ouch!). Unfortunately, it is still unknown if and when it will hit the Old continent.