If you are waiting for Black Friday for a good deal on the Xbox One you'll be pleased to hear that you can get a discount in a few days – starting November 2 Microsoft will offer its current-gen console at $350, $50 off its regular, Kinect-less price.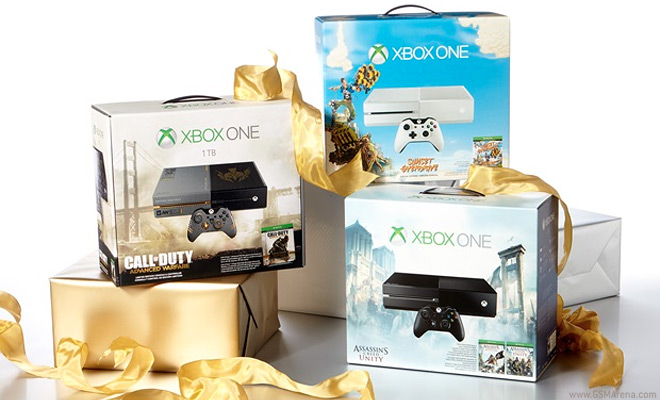 For the more expensive bundles (with extra storage and custom console/controller design) you can save up to $150.
The deal will be valid November 2 through January 3 next year in the US. Stuff like the Xbox One Assassin's Creed bundle will be available for $350 or $450 with the Kinect. From November 3 you can get a custom console with a custom controller and 1TB hard drive with the Xbox One Limited Edition Call of Duty: Advanced Warfare Bundle for $450.
The promotions are available in the major US retailers – from Microsoft Stores, through Amazon, Best Buy, Target, Toys 'R Us to Walmart.
The Holiday spirit is not just a US thing, the UK recently saw the Xbox One price cut to £330.