The Moto 360 may be getting replaced soon, but it's still one of the better smartwatches around. Woot! is selling factory reconditioned units at $130 for the next 18 hours or so.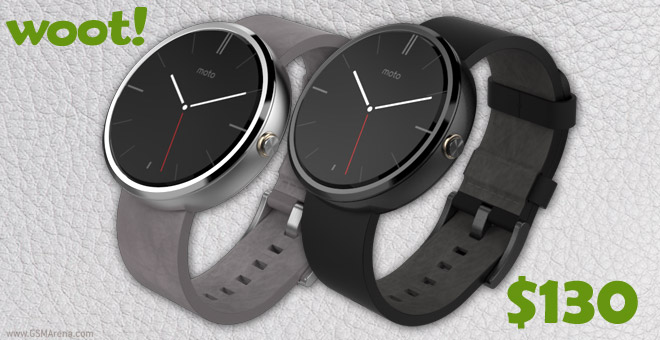 The Moto 360 gets constant price cuts – it has been as low as $165 new, the most recent dip was $180 at the Play Store. Actually, you can still find it at $170 at Amazon.com.
Still, if you're not certain that the whole smartwatch thing you may want to play it safe and spend as little as possible. Again, it's a factory reconditioned Moto 360 with Black or Stone Grey leather band (the color of the case matches the band). You get 1 year warranty from Motorola.
The limit is 3 per customer, in case you think this is a really good deal (Woot! stats show 7% bought more than one). Anyway, good or bad the deal will end at midnight US central time (sooner if the units sell out). If you're game you can follow the source link to grab one (or three).