We played with the preview, we learned about the various editions, we found out about the prices, now all that was left to know was when could we get our hands on the retail copy of Microsoft's latest and greatest desktop operating system.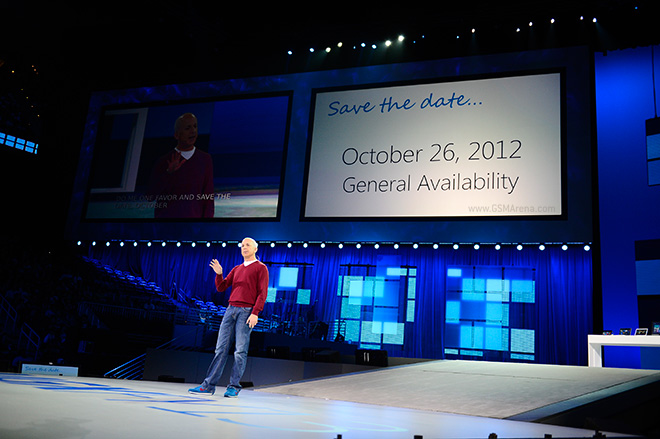 While October was generally assumed to be the month when the OS will be released to the public, there was no official confirmation yet. That is until now.
Steven Sinofsky, President of the Windows and Windows Live Division at Microsoft, announced at Microsoft's annual sales meeting that Windows 8 will be available to consumers on Friday, October 26, 2012.
This includes everyone, from people upgrading from their existing version of Windows, buying a new Windows PC or getting a fresh copy for their existing one. With the last piece of the puzzle complete, we can now look forward to using Windows 8 starting late October.